Behind the Lens at 'The Desert Hilton' - with Duncan Macfarlane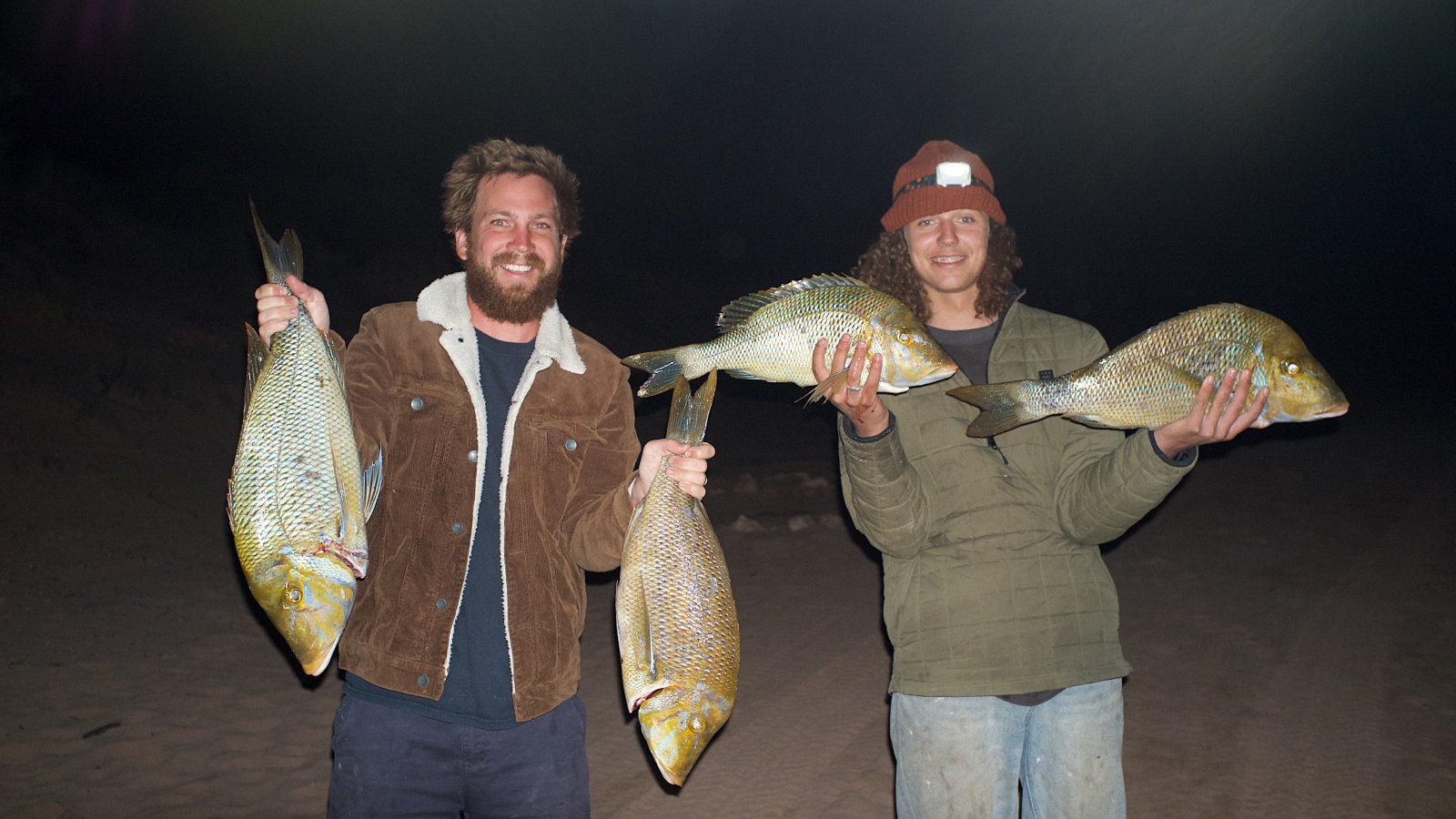 Duncan Macfarlane is often the silent hero of our Billabong team surf trips. Like other amazing surf photographers, he hangs on the dark side of the lens, out of the limelight, yet snapping those awe-inspiring moments we all gasp at in magazines and social media feeds. He is a master of getting incredible images that often have a deeper story to them than seen at first glance. He's 100% one of the gang, and he really 'gets' the personalities of all the surfers he captures. That extra dimension adds something special to what could otherwise come out as mere 'footage', rather than true photography.
After our recent Adventure Division trip to the Desert Hilton in Western Australia, we asked Duncs to curate a few of his favorite shots of the expedition. Ones that showed some behind the scenes magic. We also asked him to give some insight into what went behind each shot - some context of what happened outside the edges of the frame, adding meaning to what is captured within.
Here are the moments he selected, and a few choice words of insight behind them...
1 »
"The drive to the desert is long and there is only a few truck stops for fuelling up the car and your belly. Occy and Kai talk about some locations on the Australia placemat on the tables at sunrise on the journey up."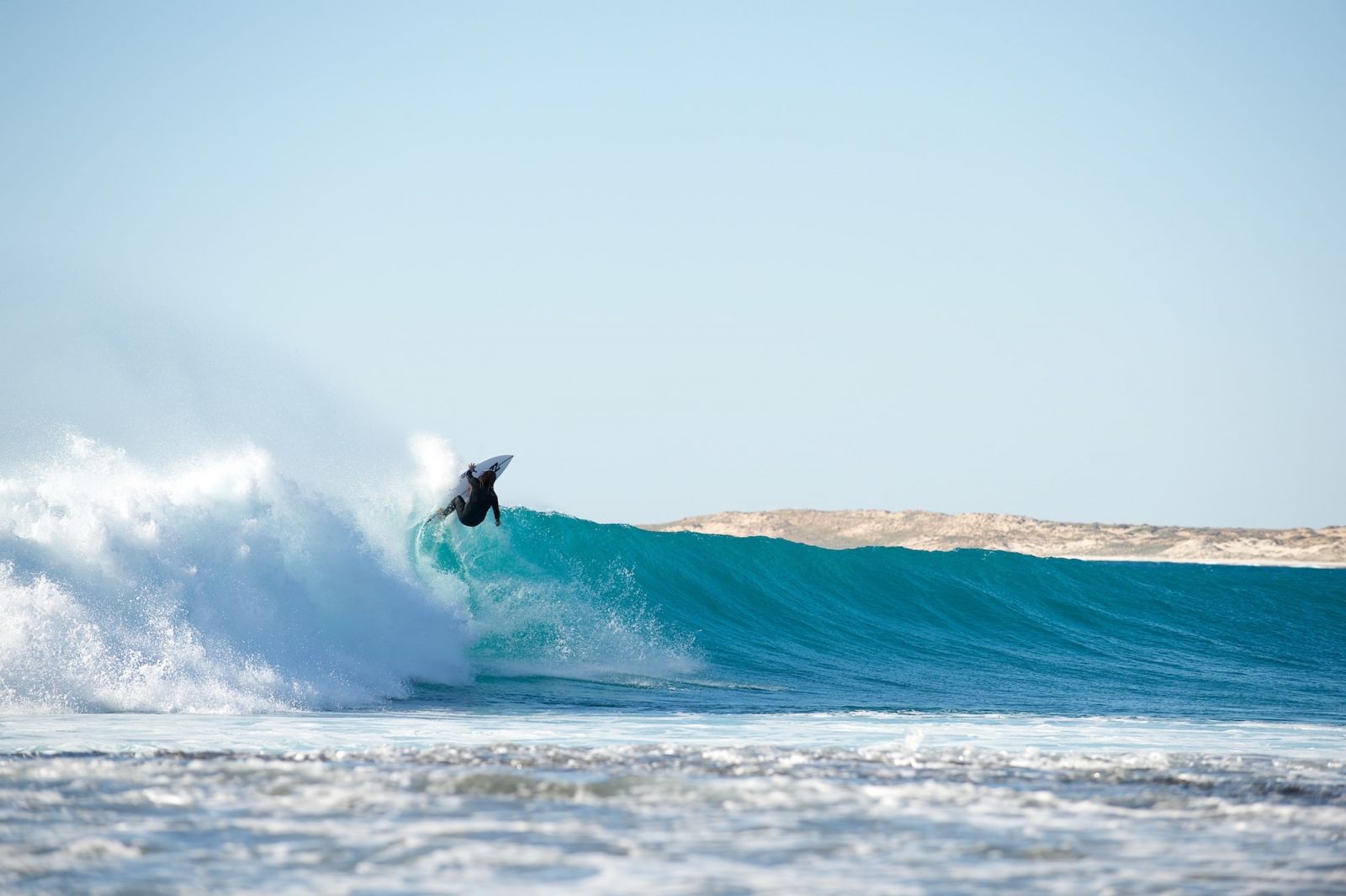 2 »
"Occy! He was ripping. It's so sick watching occy surf. I loved this photo of him just all speed and down the line whack."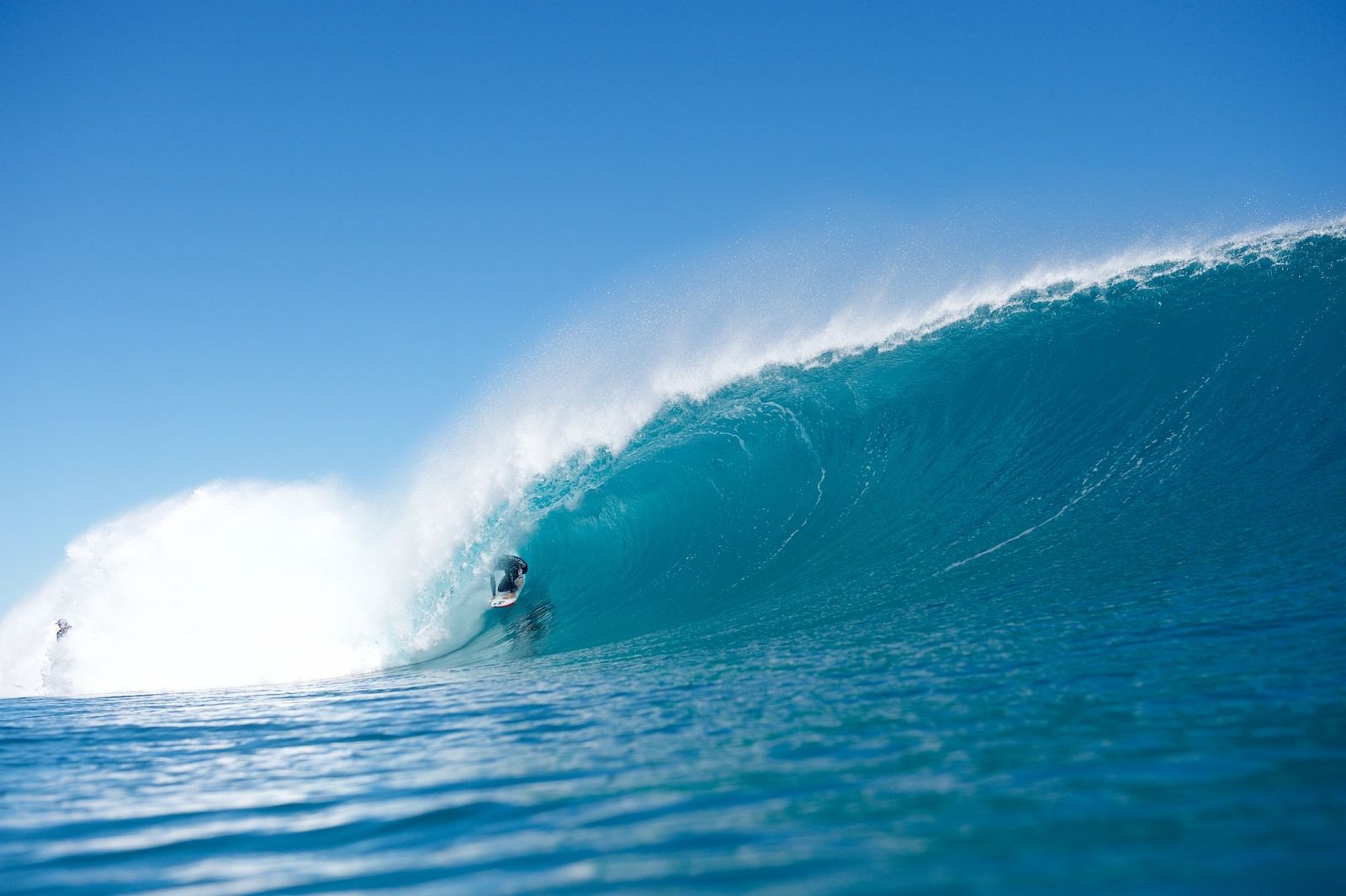 3 »
"I didn't really link up with Shaun on a big one this day. I was trying, but the sets were so slow there was only a handful of opportunities even over a 4 hour session that I was out there for. He got a couple of nuggets, but it's such a long wave I didn't line up with him perfect for a big one, I'd always be a little too far out or a little too far in. But thats the nature of shooting waves like that. It was actually surprisingly pleasant swim. I was nervous before going out, it was solid at first and I'd heard how sharky it is, the wind was Icy cold and strong coming off the desert all morning. But I had the easiest swim out through the lagoon and straight out the back, no sets on the head at all. There wasn't really any current so the only demon I had to fight was the cold which eventually got to me after 4 hours."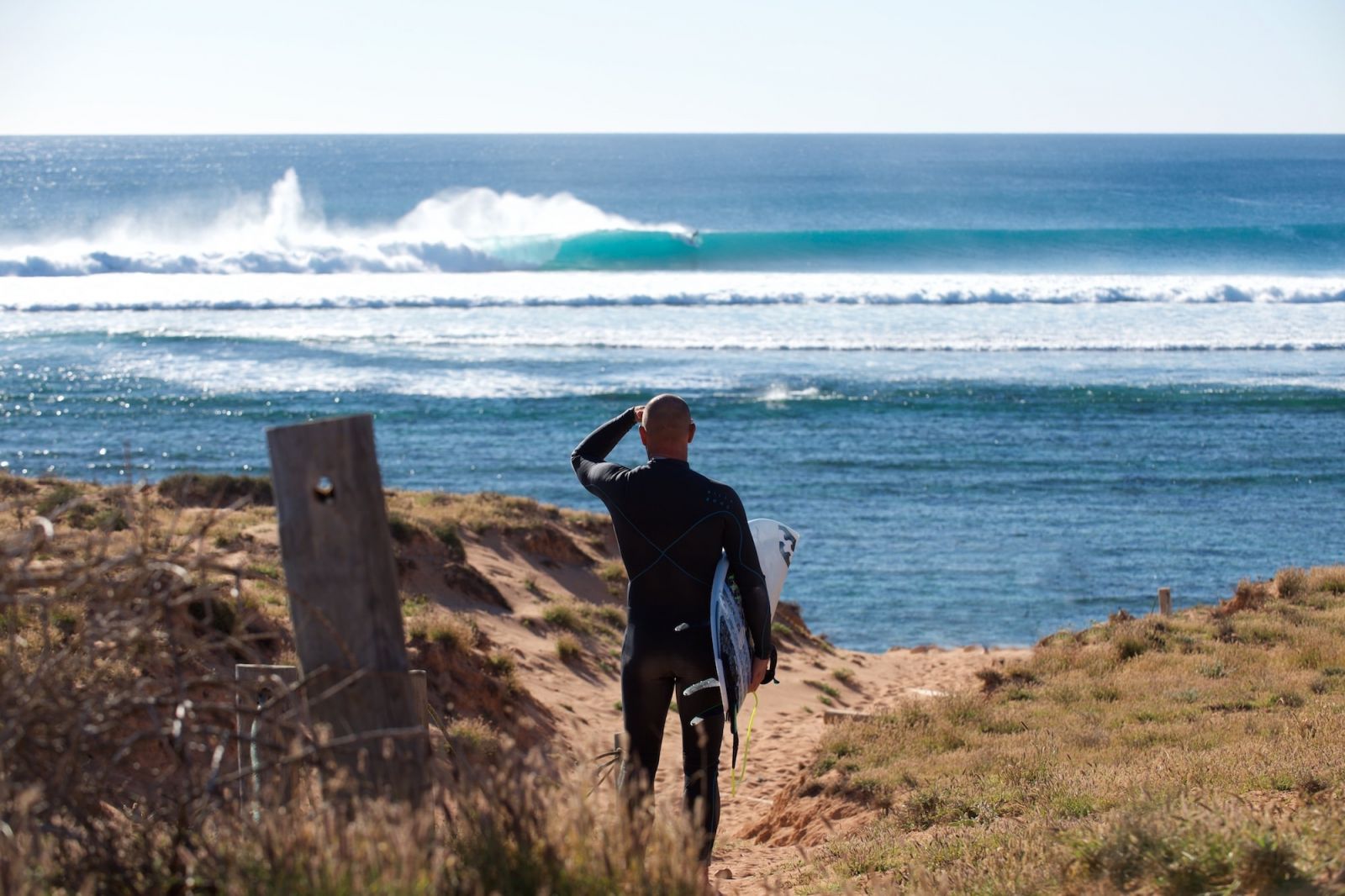 4 »
"Shane after his second surf of the day on his way back to the car park. I think he was so tired after surfing all day but it was still so dreamy it was hard to look away."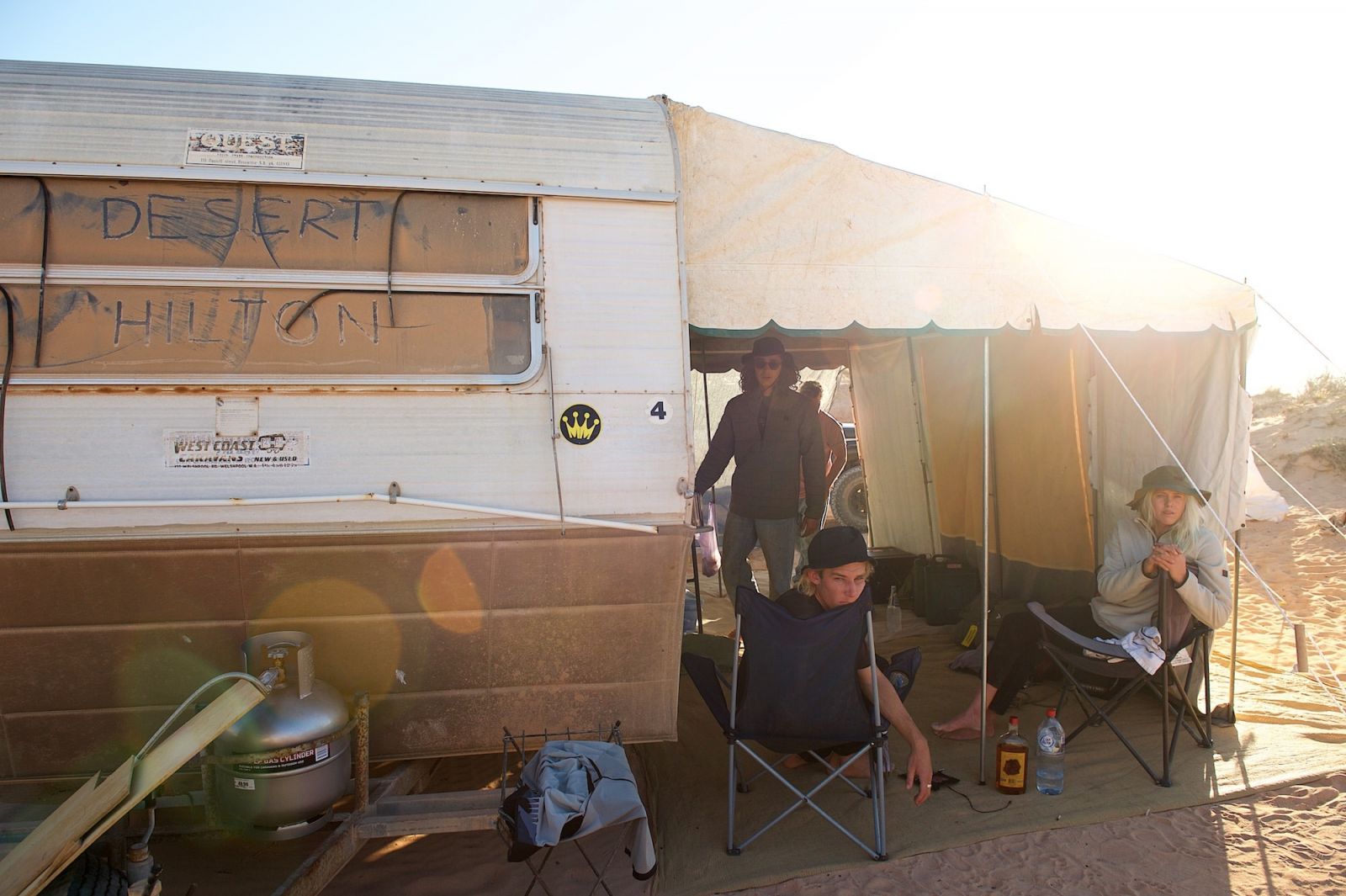 5 »
"Camp setup with Shaun, Laura and Kai and Occy in the back there. I swagged it under the canopy while we stayed there and Shauns caravan was such an epic little setup for Desert living. We'd surfed all morning and decided to chill at the camp this arvo with a few beers around the fire."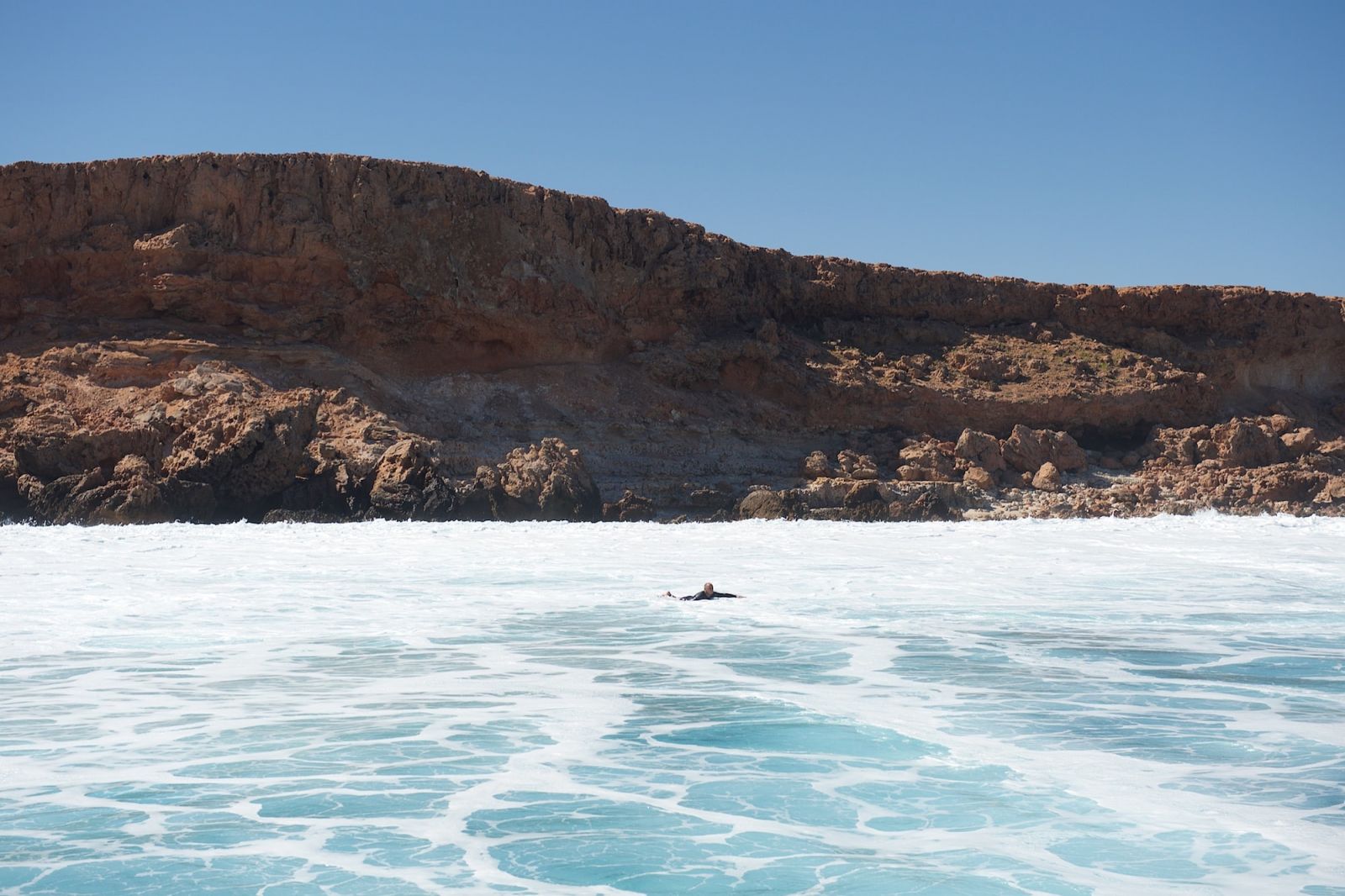 6 »
"This shot isn't great but it just shows the kind of spots that are up there. This one was a slab right below a cliff, and if you straightened out you'd end up pretty close to a heavily urchined, jagged rock face.
Shane got one, I don't know if he straightened out or fell off but he got stuck inside for one of the bigger sets and managed to not get washed up the rocks, just barely."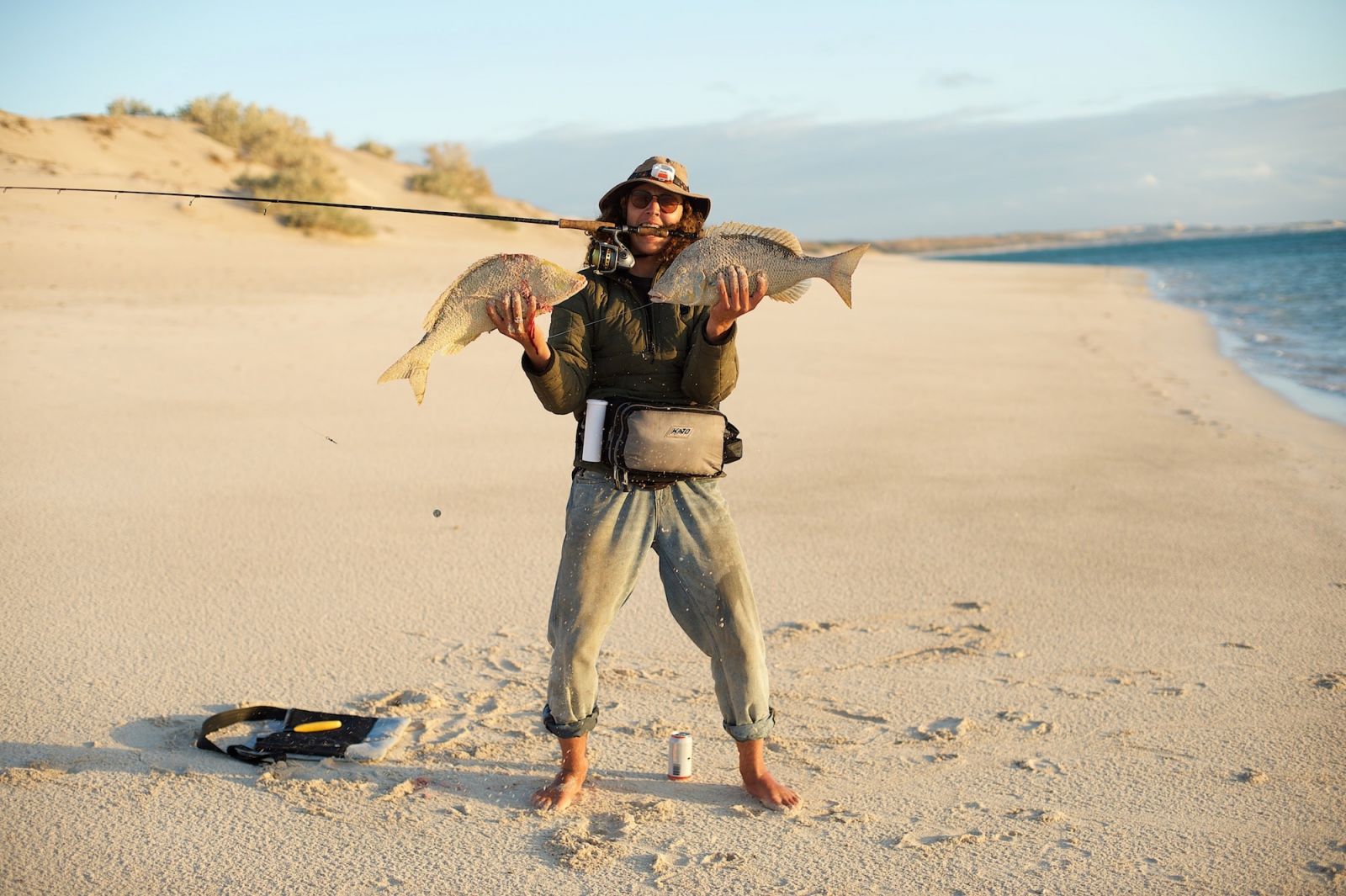 7 »
"One of the good things about remote places. Good fishing. Shaun with a couple of Spangled Emperors."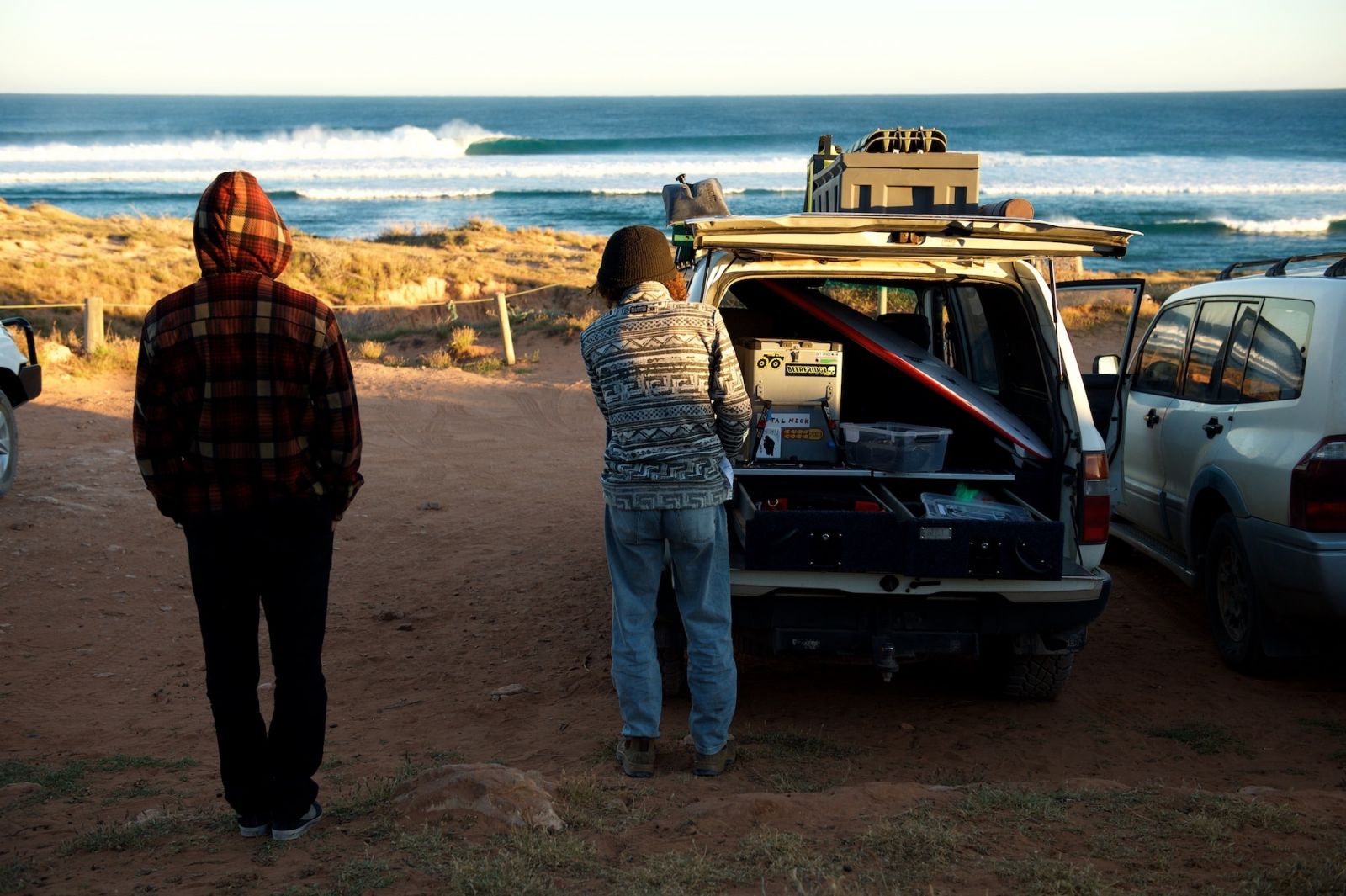 8 »
"This was the first morning. Jack Robbo was out there before the sun had come up and it looked absolutely firing. I was running around trying to shoot some lineups and lifestyles to capture that but after Jack got a crazy barrel on his first everyone rushed out and I was left scrambling to get my water set up ready. I actually left my housing handle back at camp so I had a stress filled rally drive back to the camp 5 minutes away to get my handle while thinking about what everyone was doing out there I was missing being the only photographer. It happens though, and I was out there not long after and didn't miss anything, or so I was told. If a surfer catches a wave and it wasn't captured, did it even really happen?"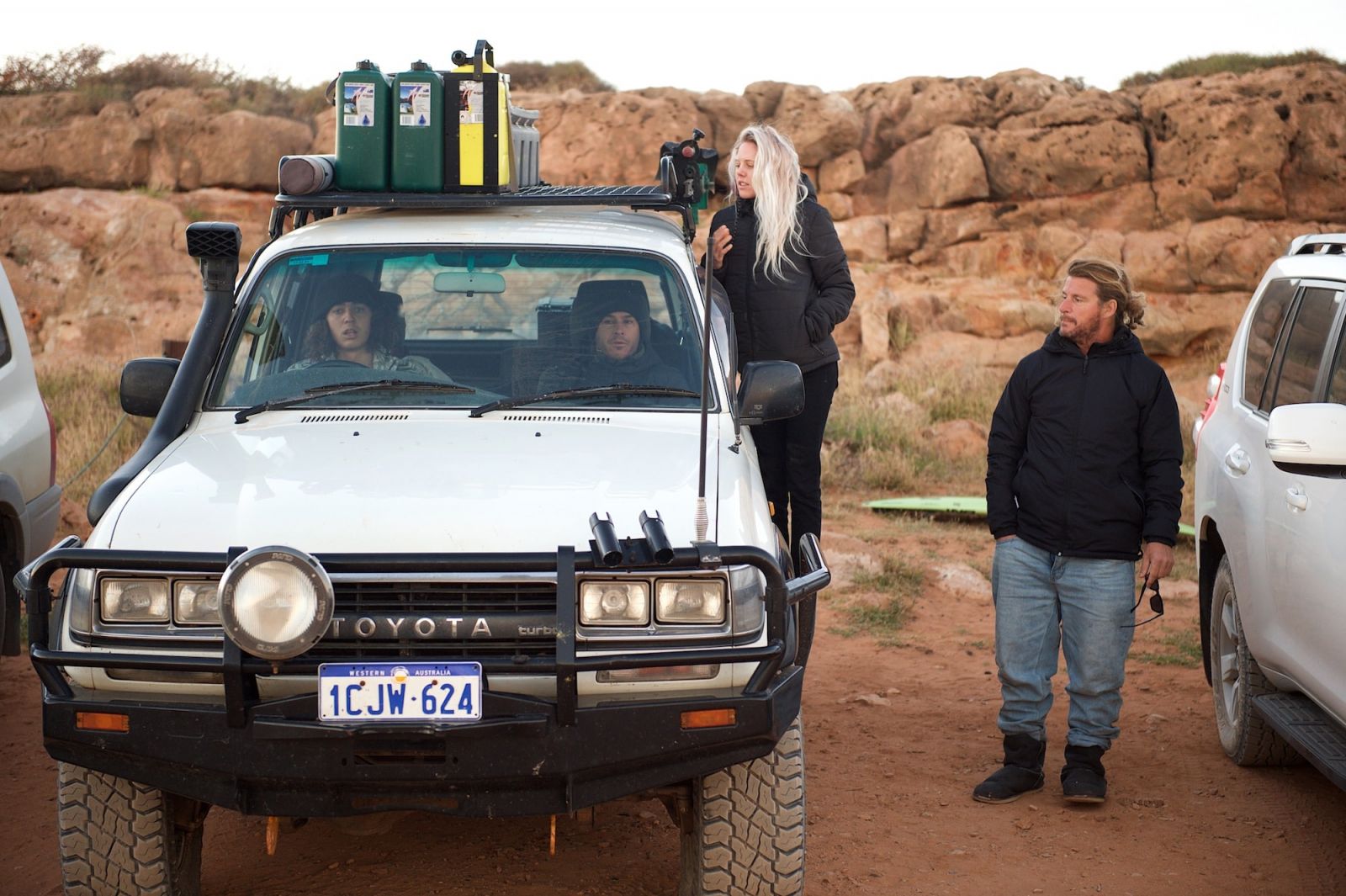 9 »
"The crew first thing watching the waves from the carpark. Left to right. Shaun, Dorian, Laura, Occy."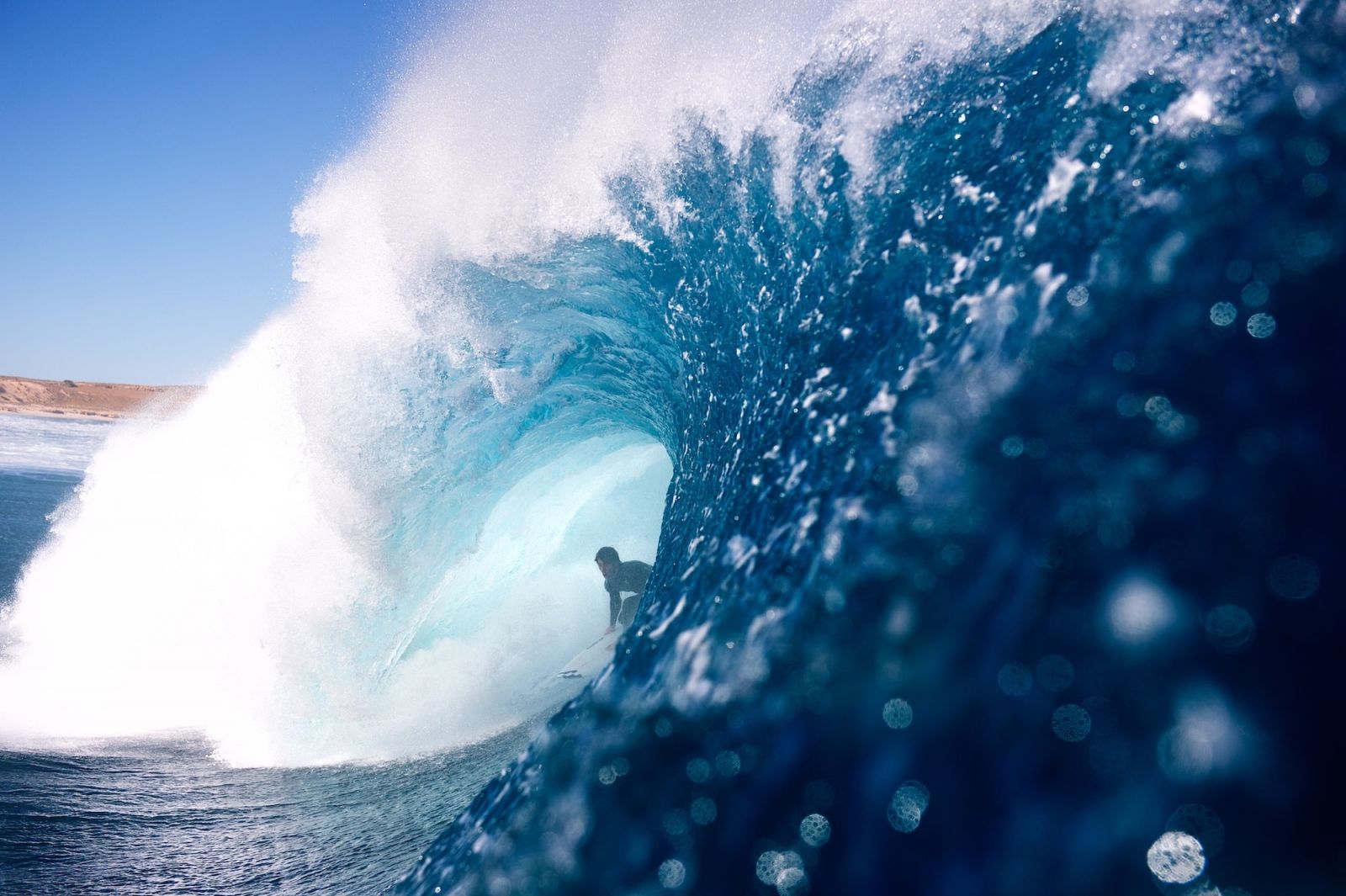 10 »
"Jack Robbo got about a million good ones this session. He surfed from first light till about 3pm. Something like that anyway, a looooong time. I managed to link up on the right one of those million."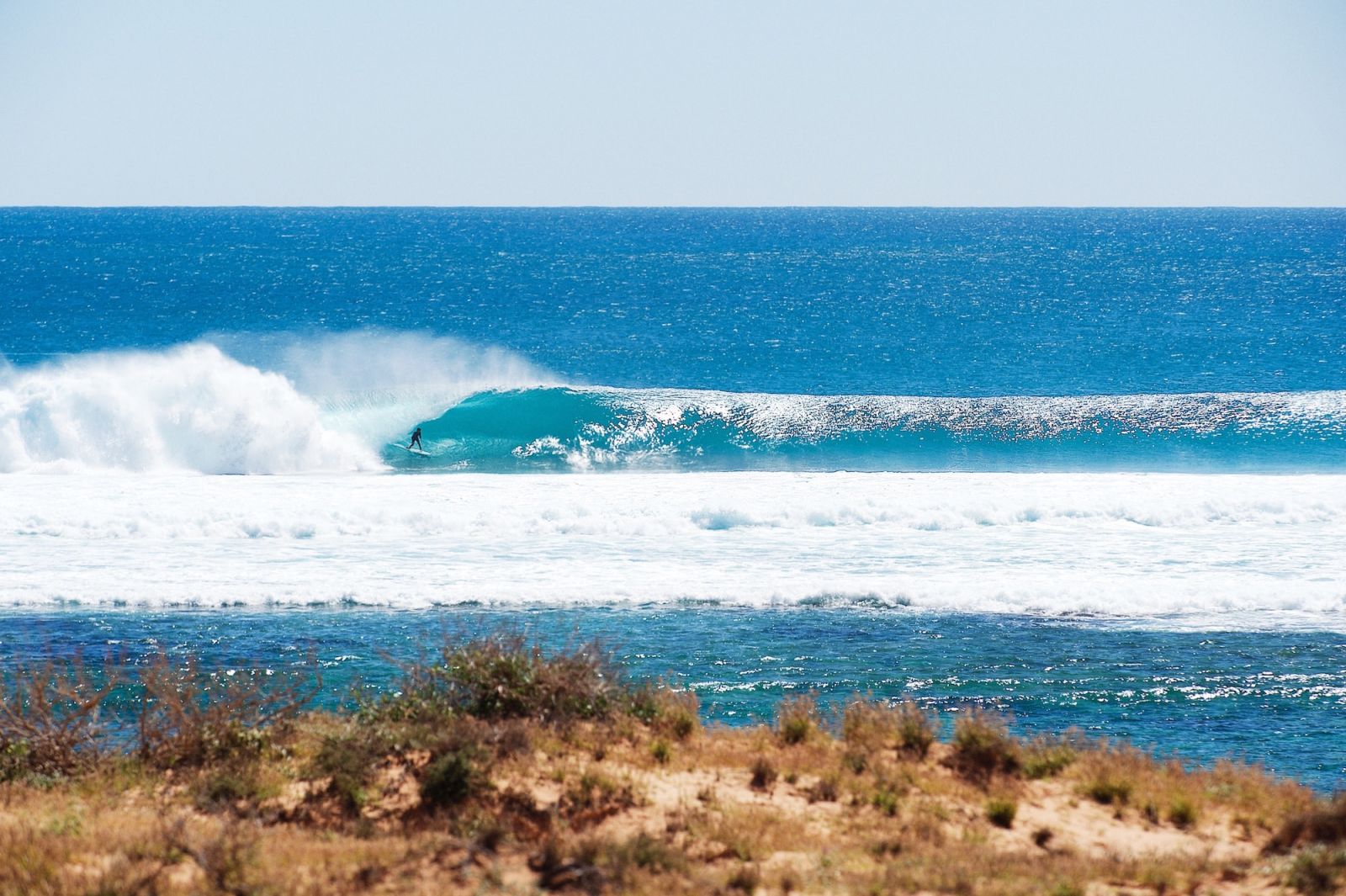 11 »
"Another good one of Jacks. I have a hard time shooting perfect waves tightly framed. I just think it does the perfection a disservice, doesn't really show it off. I actually kind of screwed this one up, I had to scramble to get low and the photo is a little out of focus. So it's a little over sharpened but the wave and jacks positioning are so great I think its worthy of recovering."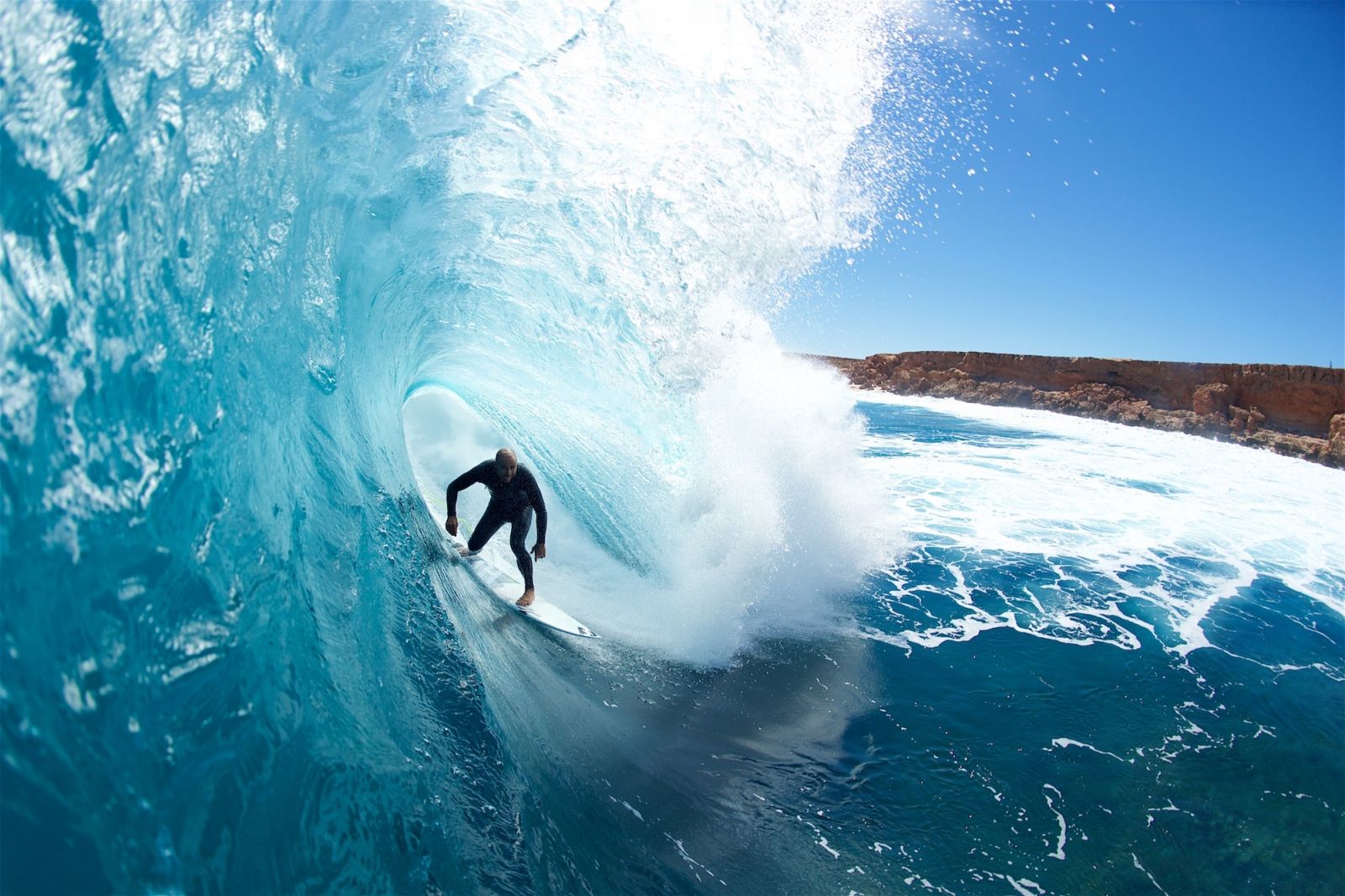 12 »
"Dorian on one of those slabs waves except he's not getting this one on the head and getting washed up the rocks. He made this one, and another couple like it this session."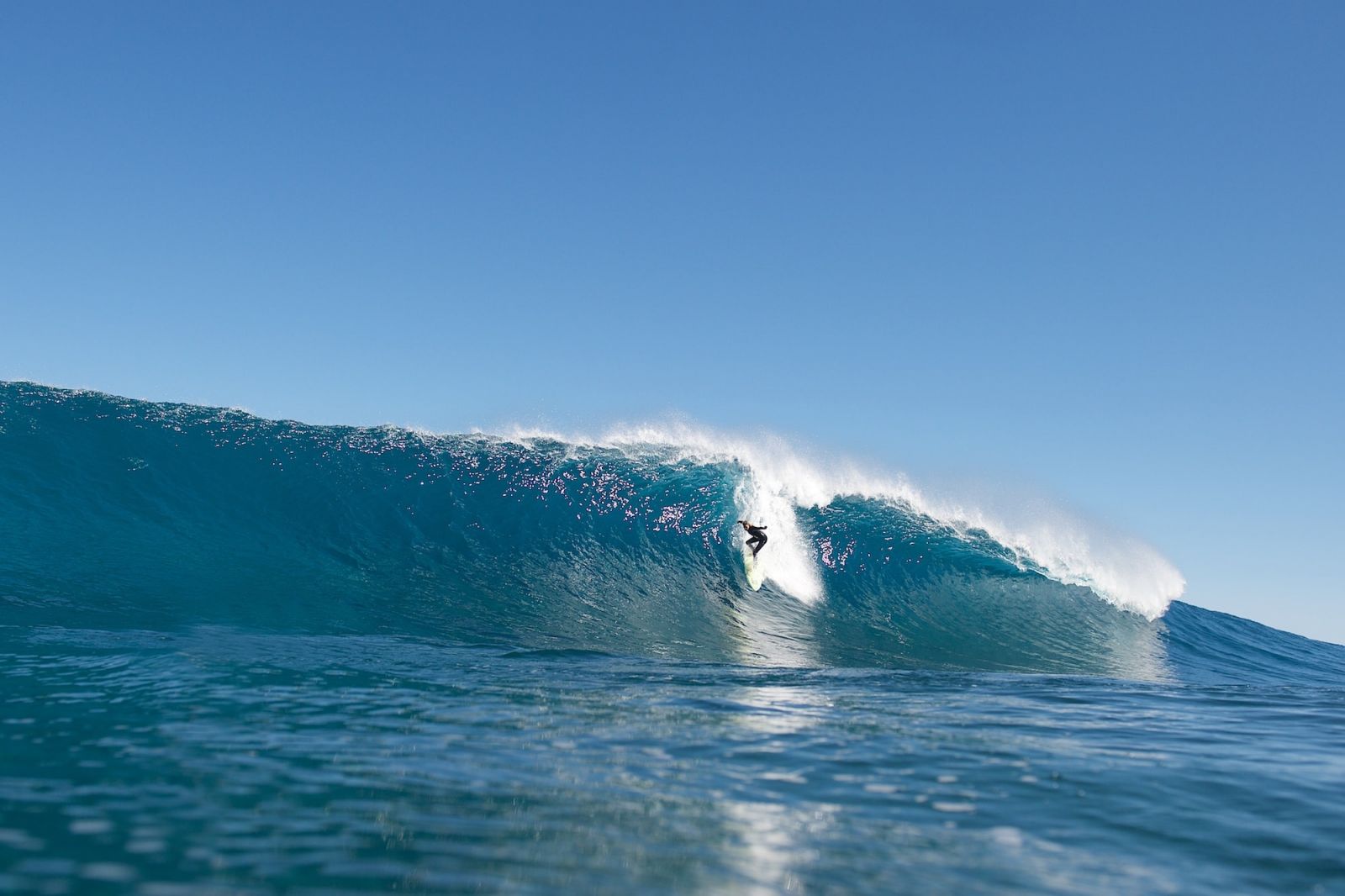 13 »
"I've actually done 2 trips before this with just Laura and I to shoot surfing. Once to Cloudbreak and one to Tahiti, both times with solid surf. She goes. Like, she doesn't hold back and I've seen her get some crazy barrels and drops. She didn't make one this session unfortunately but she went for a couple of crazy ones. This photo of her taking a drop I loved, such a solid wave and critical spot she's in. She ended up catching a rail on this drop and went down but the moment before is awesome."